Management is Everywhere
---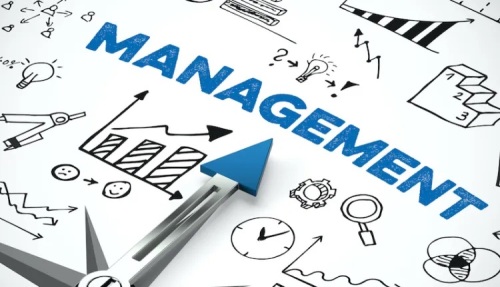 The scope of management lies in the fact that Management is required everywhere. Be it the smallest of the firm or the largest Conglomerate. The Hierarchy and structure of an organization decide the reporting and the systems which are made to develop the coordination between the various departments to achieve the Organization's Vision, Mission, and objectives. Be it Procurement, Production, Marketing or Hiring and managing Employees, in each and every aspect of running an Organization successfully, Management if inevitably required. Neither the under procurement, or production or marketing or staffing or the over of any function will result in to fruitful results.
The first Management school of thought was proposed by Fredrick W Taylor which emerged in the late 1800s. The principles behind scientific management emphasised the role of managers above the role of non-managerial staff.
The constant developments are witnessed in the field of Management, like in the early 2000s, Business process management has given more of a systematic perspective. The systems namely Record management, business process re-engineering, workflow, and process management are the sub-concepts emerged recently.
The professional Degree course in Management named "MBA", and Post graduate diploma in Management named "PGDM" has always remained popular from ages.
The increased demand for Management pass outs has opened up the avenues for the Universities to offer Graduate degree course in Management. The Bachelors of Management degree has always remained the first choice of the students. There has always remained a huge requirement of students having studied the Management at the time of recruitment.
The students can choose the specialization subjects and can take the advantage of large number of avenues available after studying the Bachelors of Management, which increases its scope.
BMS job opportunities include Financial Management, Administration and Operations, Sales and Marketing, Project Management (Executive Level), Customer Management, Enterprise Management, Human Resource Management and Development, Data Management and Systems Analysis, Communications Management, and general management.
Dr. Upma Paliwal
Sage School of Management