Top Agricultural Degree College in Central India
---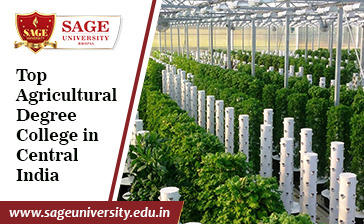 We all know that India is an agricultural country and agriculture is an important part of our economy. To thrive in the agricultural sector, we need skilled professionals, and for that, we need the best of the agricultural college and university. Anyone after pursuing a graduation or post-graduation degree in the agricultural course can get a highly paid job both in the private and public sector. There are many positions in which an agriculture grad or post-grad can work, for example, production manager, research scientist, farm manager, agriculture officer and many more.
Sage University, Bhopal a university where the aim of Sage School of Agricultural Sciences is to contribute to the production and productivity of agricultural experts. To make a successful career in the agriculture domain, one has to be admitted to one of the best agricultural institutes of Central India. Sage University, Bhopal not only provides a degree in agricultural sciences but also nurtures the future of Indian agriculture.
Those who are looking for a successful career in this domain should take admissions in a reputed university, where they can get the best of practical knowledge along with academics. A university where there must be the best education, good faculty members, well-housed libraries, and a very active placement cell.
Sage University, Bhopal's campus is situated in an oasis of greenery with excellent facilities and ace infrastructure. All the academic and non-academic facilities were designed in such a way that it would become the 'home away from home' for every student. The campus is fully loaded with multiple sports facilities, an auditorium, and a canteen making it the best location for all sorts of college life fun.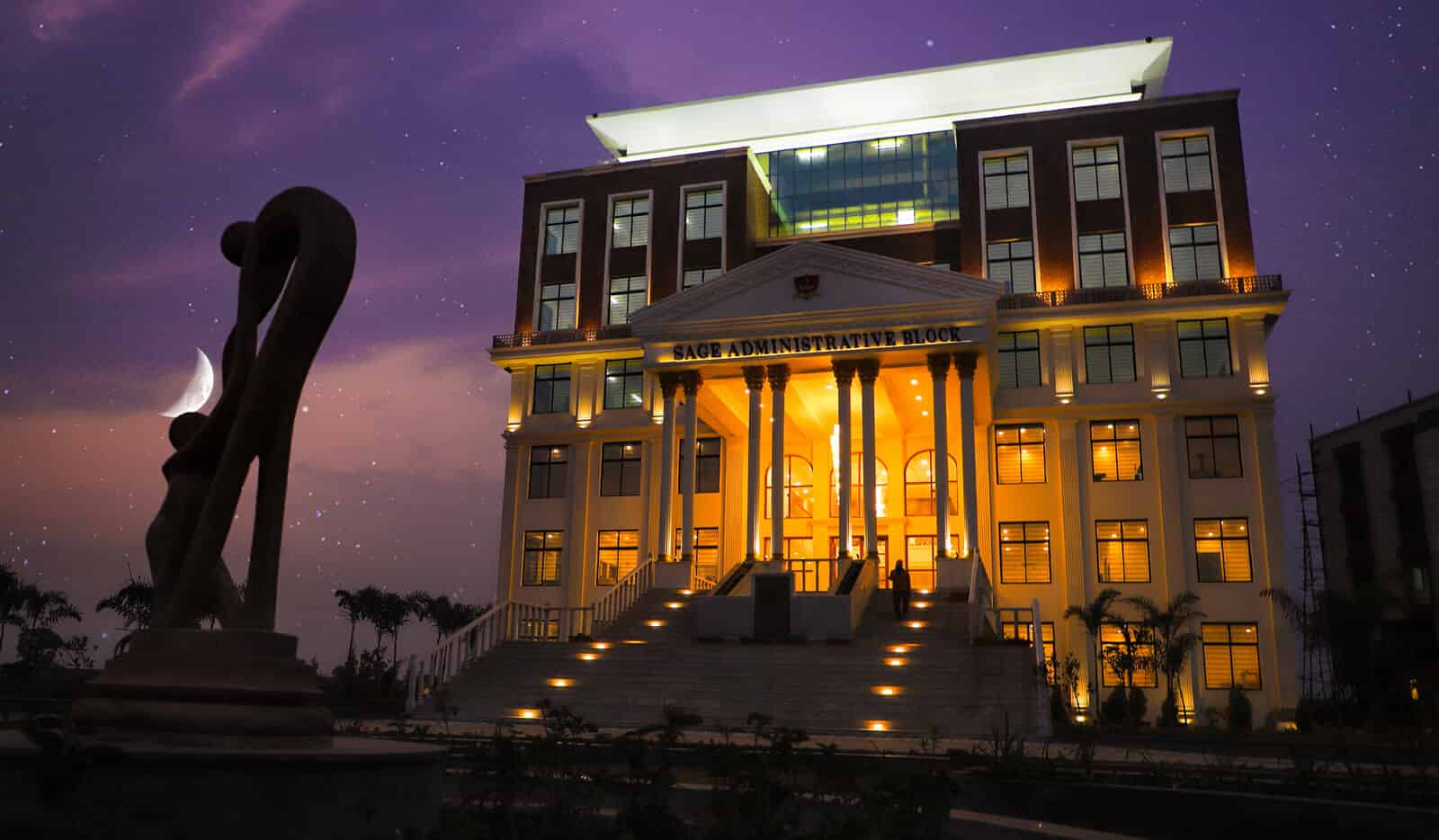 Sage University (SUB) has the best agricultural faculties. All the faculties of the Sage School of Agriculture are highly qualified with years of experience. The in-campus poly house is for experiential learning and for introducing aspirants to real-life functioning and challenges, which will help them ace the degree they are pursuing.