5 Reasons Why Sports Is Important InStudent's Life: Sajan Prakash InspiresAspirants
---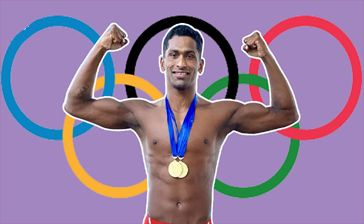 5 Reasons Why Sports Is Important In Student's Life: Sajan Prakash Inspires Aspirants
Sports means team spirit, energy, hard work, and passion. Well, whenever you think about sports, probably cricket, football and hockey may come to your mind, and you may also think about why sports is essential in a student's life. If you are not interested in studies, you can choose sports as your career. But is it really so? Anil Kumble and Rahul Dravid, famous cricketers who were scholars in studies, also choose cricket as their career. Recently Sajan Prakash has made the record by breaching the swimmer Olympic Qualifying Time (OQT) from India for the first time. He is a graduate in Computer Applications. Inspired by Sajan Prakash, let's discuss how sports influence aspirants' life.
Why Is Sports Important In Student's Life?
Provides Peace Of Mind
Whole-day routines and studies will make you feel bored, and you will be tired of doing the same thing for a whole day. So, refresh your mind, add sports to your schedule, and play any sports of your interest for an hour.
Improve Health And Alertness Of Mind
Sports improves self-esteem and both physical and psychic health. Sports involves physical exercise, coordination of body and mind, and mental alertness; it will sharpen your mind and inner strength. In addition, if a person is habituated to play a particular sport like table tennis, badminton, basketball, gymnastic, or athlete, he or she may have outstanding grasping power.
Sports In Higher Studies and Career
Sometimes you have heard that an average student gets admission to his dream college, and a scholar has to adjust to the available college because of the sports quota. In the admission procedure, some seats are allocated specially for students who have achievements in sports like national medals and international medals. So, if you are an average student and have outstanding achievements in sports, it will help you shape your career. In addition, sports is always directly proportional to passion. So, even scholars choose sports as a career because of their passion, like Rahul Dravid.
Sports In Stress Management And Social Life
When you play for an hour, your body is filled with a new energy that helps to reduce stress. In addition, you will develop multiple skills of stress management, emotions management, teamwork, and sportsmanship by playing only. As a result, you will grow socially and emotionally too.
At SIRT, we encourage students to develop their abilities in the sports of their selection. We provide them the opportunity and environment to set their career with particular sports. Admissions are now open in all streams, and you can contact us to know more.