Project-Based Learning
---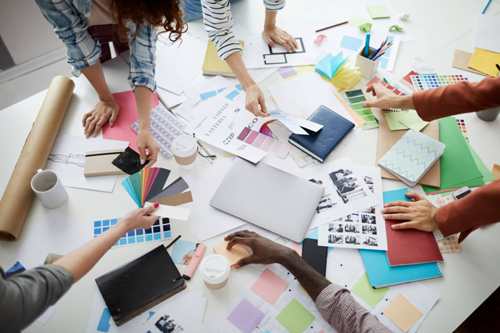 Project-based learning (PBL) is a method of teaching in which understudies advance by effectively captivating in genuine world by significant ventures. PBL offerings opportunities to students for deeper learning in context and for the development of various skills secured to education field and career readiness. SAGE University, Bhopal follows a flexible, differentiated PBL model where students have the freedom to work independently or collaborate either in person or virtually "PBL has been a good option for students to explore their own interests." At SUB understudies regularly works in a venture from a span of one semester that connects with them for taking care of true issue according to their prospectus. Toward the finish of the semester they make an item or show on their task and show it in front of genuine crowd. Project-Based Learning empowers students to nurture deep substance information just as abilities like Critical thinking, Collaboration, Creativity and Communication. PBL has additionally been known to release an infectious inventive energy among understudies and educators, prompting expanded understudy commitment and further developed learning results for all. Project based learning is turning out to be progressively utilized in schools and other instructive settings, in various ways and changing degrees. Following are the characteristics of the PBL activities that lead to deeper student understanding:
• Interdisciplinary
At SUB PBL activates are designed to involve students with the real-world problems. Dealing with real world problem is an interdisciplinary approach as students required various types of skills to solve real world problems. It require students to involve in investigation and product production.
• Rigorous
Apart from rote learning to assess a single fact, PBL activities assesses how students relate various academic content in new contexts. In PBL students begin with inquiry, which leads to think students critically as they used their academic knowledge in real world problem. This process leads to find the solutions of identified problem. They demonstrate their knowledge in action through the creation of products.
• Student-centered
At SUB PBL students work more independently and teacher providing support only when needed. Students are encouraged to make their own decisions about how best to do their work and demonstrate their understanding. The PBL process fosters student independence, ownership of their work, and the development of 21st century skills.
Reasons to adopt a project based learning model at SUB:
• PBL is a multidisciplinary pedagogical approach, which provides meaningful learning opportunities.
• PBL helps to build 21stcentury skills students need to succeed. PBL activities encourage a deeper understanding of content which helps to develop four Cs of 21st century learning skills (i.ecritical thinking, communication, collaboration, and creativity).
• PBL provides opportunities to engage students in real-world learning and performance tasks tied to real-world careers and experiences.
Dr. Deepak Kumar Sondhiya
SAGE School of Science