The Economic Implications of India's Cashless Economy
---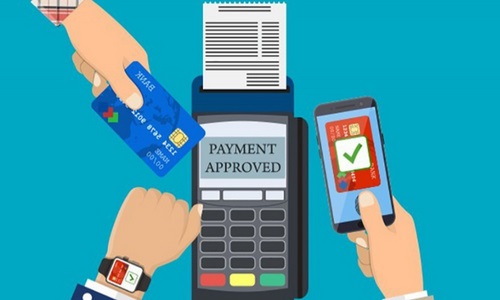 Students' adoption of advancements in technology and other organisational forms has become normalised and driven by a collective sense of what the future is and will be. So after that, India is widely expected to be cashless, but what exactly is a cashless economy?
Students keen to Know- What is the significance of a cashless economy? Who does it help? How does it work? What are the different types of cashless economies, what are the common problems and solutions, and, most importantly, how does this affect India?
A cashless economy is one in which transactions are not heavily reliant on physical money such as notes, coins, or other monetary expenses in an economy but are aided by e-economic services such as credit cards, debit cards, prepaid payment instruments, and so on. The cashless economy in the Government of India has been amplified and extended through the Digital India platform. Some questions must be considered in order to fully comprehend the implications of a cashless economy.
Cash has always been and will continue to be in high demand in a variety of industries, including agriculture and allied industries, biotechnology, automobiles, cement, transportation, business, and banking. Nonetheless, a cashless economy is necessary to stimulate the country's economy and make commerce easier, more efficient, and faster.
This is not a total ban on cash, but rather an alternative solution to reduce corruption and black money. With cashless India come issues like cybercrime, a lack of awareness, and online fraud. Just after the popularity of demonetization, the primary responsibility for introducing a cashless economy fell to the government.
Since digital knowledge is critical for India's development, the primary focus can be said to be on rural India. People are hesitant to transition from a cash-based to a cashless economy because they are concerned about their privacy.
In India, the cashless economy is promoted through various applications that offer simple fund transfer and payment methods such as Bharat Interface for Money [BHIM], BharatQR, and Unified Payment Interface [UPI]. Ratio of young school, college and university going students use cashless fund transfer more as compare to other citizens of india.
Prepaid payment instruments refer to any mode of cashless fund transfer. These include smart cards, magnetic stripe cards, net accounts, net wallets, mobile wallets, and so on.
Aside from the benefits listed above, digital transactions promote transparency, accountability, and market efficiency by reducing the risk of carrying and transporting large amounts of cash. The pattern of data transmission used in cashless transactions can help the government plan for future expenses such as housing, energy management, and so on.
The Difficulties of Transitioning to a Cashless Society Inadequate infrastructure:
Inefficient banking systems, poor digital infrastructure, poor internet, a lack of digital payment interfaces, and a lack of PoS terminals must all be addressed. All of the above are required for the transition to a cashless economy. Financial inclusion is required. Everyone must have access to banking services and a bank account. Digital and financial literacy are required, and everyone must be aware of digital instruments. The urban-rural divide must be bridged, as the presence of bank branches, ATMs, and other financial institutions will help enable a cashless economy.

Saloni Sharma
Assistant professor
School of Arts, Humanities and Social Sciences