New Innovations with Startup
---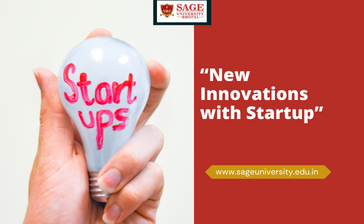 Despite the challenging situation, the number of startups turning into unicorns this year is increasing. Currently, there are 65 unicorns in the country, out of which 28 have been established in 2021 alone; more unicorns than India have been established only in the US. The company is called a unicorn whose valuation is copied above 1 billion dollars. The state of Bengaluru has shown the fastest rate of transformation from startup to unicorn in India. Good education, good infrastructure and high-quality leadership capabilities have propelled Bengaluru to the position of 9 unicorns. From the beginning of this year till now, nine unicorns have been established in Bangalore.
In India, such companies are increasing year after year, from 2011 to 2014, where only one unicorn was being made annually in the country; from 2015, it gained momentum, and in the nine months of 2021, only 28 unicorns have been made.
SAGE University, Bhopal, is motivating the students to start up and education to fulfil the dreams of its Chief Managing Director, Shri Sanjeev Agarwal Ji, so that they emerge not only as job seekers but also as job providers. and lead the nation and state.