A Perfect Leafy Veggie Plan for Kitchen Garden in Winters
---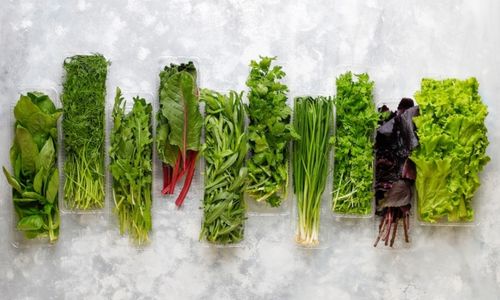 In the cool and chilled winters, we are always hungering for those foods which are soothing and can protect us from the cold winter. And if you are questioning that most of the appetizing vegetables grow during hot weathers when everything in your garden if you are wondering that most of the palatable vegetables grow during summers when everything in your garden is in full bloom, you are incorrect! In winter you can grow and taste easily the various vegetables in your kitchen garden. And these veggies are not only tasty but also helpful in various aspects by providing nutrition. This is the beast time to overload kitchen shelves with winter vegetables. But without understanding the knowledge of winter vegetables, you cannot keep your belongings happy. Various vegetables we are growing in our kitchen garden that have not only nutritional value but also, they have the tendency to keep you warm, even under the shelter of snow. During this time of the year various products, we are getting which are rich in nutrients and vitamins. These are collectively known as winter vegetables which can help to withstand in this chilled and harsh weather. These vegetables can be easily grown in the kitchen gardens and we can get continuous fresh and healthy supply from this for our kitchen.
Embracing these vegetables in your regime for happy and healthy winters:
1. Spinach:
A nutritious leafy vegetable, spinach has so many advantages. It also protects the body from several diseases and maintains the brain functions and the nervous system especially in patients of advanced age. It has various antioxidant, nutrition, anti-cancer properties. It promotes healthy cell division for better healing of the body. For all these reasons you can call spinach a super food. Nutritionist Monisha Ashokan said, "Spinach being an excellent source of many vitamins and minerals can be a great add on to your diet these winters.
2. Fernugreek (Methi)
Methi leaves are laden with fibre and many other essential nutrients. During the winter season, markets are loaded with methi. You can add it to your diet in various ways. there is need to know the various health benefits of methi. It can help in weight loss as fibre can keep you full for longer and make you eat less. It is also helpful in improving good cholesterol, improve blood sugar levels, skin health and digestion.
3. Mustard greens
Mustard greens are produced for mustard seeds. Greens are less bittery and more peppery. Mustard greens are rich in beta-carotene. for improving eye and bone health our bodies need beta-carotene which can be converted to vitamin A. Mustard greens having high amounts of phytonutrients called glucosinolates. These helps protect the cells of our liver and other organs from all the nasties of free-radical damage.
4. Spring Onions
Spring Onion not only taste great but are also extremely healthy for the body It reduces the Risk of Cancer Green onion is an excellent source of Sulphur which is quite beneficial for the overall health. It has a compound called allyl sulphide and flavonoids that controls cancer and fight against the enzymes that produce cancer cells. Lowers blood sugar level as Sulphur present in the spring onion plays a major role. Spring onions are always preferred as appetizers. They are rich in fiber and helps in better digestion. You can also pair it with other vegetables for dinner or lunch either cooked or raw. Maintains good vision and prevents from cold and flue due to its antibacterial and antiviral properties, it is an excellent medicine to fight against viral and . It also helps in reducing excess mucus and fights against the winter cold which often ends up making you feel miserable.
5. Bathua
Apart from the well-known methi (fenugreek), palak (spinach) and sarso (mustard greens), there is another lesser-known winter green that we all should be including in our diets this winter. Bathua or Chenopodium album is a nutritious vegetable that is available during winters. It is rich in amino acids which are important for cell formation and cell repair. Also rich in fibre which may be consumed if one is suffering from digestive troubles. Bathua is rich in calcium, potassium, magnesium, and vitamins A, C and B6. Bathua is very low in calories and may be consumed if one is watching their weight. Bathua has just 43 calories in a 100 gm part as per the USDA data.
Besides these various vegetables are also there like lettuce, red cabbage, broccoli, cauliflower etc. which can enrich the taste and health. So, Happy Veggies Happy Winter!
Dr. Atul Madhao Pradhan
Assistant Professor, School of Agriculture
SAGE University, Bhopal (M.P.)