We will Change... The Era Will Change
---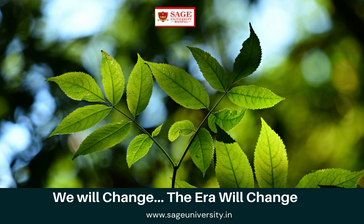 Today's article is such an initiative which has started long back, but its results are not accordingly. But today, the time has come when we should inspect ourselves for our work so that we will be safe from the great calamity ahead. Today we are talking about the river, in which this has happened for the first time today; it is expected from the teachers and youth of educational institutions.
We all should gather together and work to understand the condition of our resources and protect them. Water conservation is such an issue that it will be less no matter how much we raise our voice. But it is equally true that whatever has been talked about has probably not been as effective. Due to which we hear the news of our country's rivers drying up or saying that they are dying. We need to keep this in mind; we cannot understand the true meaning of faith while running in the race of development. Any act on the global level that harms someone, saying which one benefits an individual cannot be an indicator of progress.
Therefore, keeping in mind sustainable development, we have to protect our park resources and understand that we are resources, not resources. And as we are making new efforts for our human race and modernization, in the same way, we must have a thought for our own animals as well. Because this world is such a garland attached to each other in the form of pearls, if even a single pearl falls short, its sound will decrease.
DR. JAYA SHARMA & ARAVENI MADHAVI
N.S.S. Program Officers, SAGE University Bhopal
Student & N.S.S. Volunteer SAGE University, Bhopal