Significance of Celebrating Basant Panchami in Education Centers
---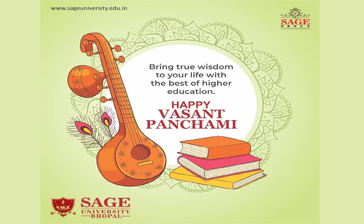 Togetherness and harmony, Indian festivals are all about these. All the fun and frolic goes hand in hand with delicious food, new clothes, and small get together.
The spring season is the season of happiness for all and this call for Basant Panchami celebrations. It is also known and celebrated as Saraswati Pooja in Eastern parts of India. Panchami marks the beginning of Basant or spring according to the Hindu calendar. As per Hindu calendar it is celebrated on the fifth day of Magha Maas.
As per Hindu beliefs Maa Saraswati the deity of learning, music and art was born on this day and thus to achieve wisdom and art from her people celebrate Basant Panchami as Saraswati Pooja. This day is very auspicious; people start new work, get married or start anything new on this day.
Basant Panchami symbolized by the color yellow, which is the Goddess Saraswati's favorite color. Therefore, yellow attire is worn by the devotees of Maa Saraswati. Also, the color yellow signifies the harvest time for the mustard crop. Traditional dishes were prepared and distributed amongst all to celebrate 'Basant'. The color yellow symbolizes peace, prosperity and energy. It fills everyone with optimism. Traditional yellow dresses and food with yellow hues are prepared to celebrate Basant Panchami with full bloom.
Many education institutes celebrate it as Saraswati Pooja as this is believed to bring on wisdom, talent and skills. Educational institutes like schools and colleges celebrate it with utmost energy. As it is said to be Maa Saraswati's day and she is the goddess of knowledge and wisdom. Students and teachers offer prayers to her and programs of singing, dancing and with other activities were organized for the day. This day is very impactful as it is followed by a strong belief that on this day one should not touch books and should not study as this day we worship them.