The Management School for Everyone
---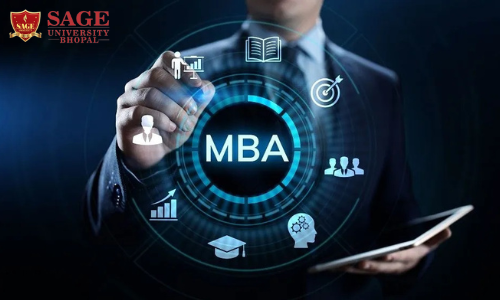 Everyone knows that getting a master's degree gives your skills and résumé more credibility. Millions of people are pursuing a master's degree in a variety of fields, including the arts, sciences, research, studies, public administration, and so on. Only one will be discussed here: the MBA. Everyone is probably familiar with the abbreviation MBA (Master of Business Administration). It is one of the most demanding and rewarding degrees ever attained. Let us begin by reviewing what an MBA is, how to apply for one, and the many job possibilities available in this field.
What exactly is an MBA degree?
An MBA is a Graduate Master's degree that focuses on improving a person's business skills, networking ability, leadership qualities, and understanding of business basics. The MBA is intended for students who want to build their own enterprises, launch new projects, and have a vision for leading others. Working professionals and students alike can finish. It is a flexible course with a specialized curriculum.
What are the benefits of having an MBA?
Obtaining an MBA opens up a wide range of opportunities, especially when done at a renowned university or college. High-level positions, excellent pay packages, and owning your own lucrative business are all options. Finally, the information you transmit to yourself is more important than the degree you receive. The most important thing is to share what you learn.
If you acquire an MBA from one of the best business schools, your career will take on a new shape, and your portfolio will fly to new heights. You must thus pick where to apply thoughtfully and prudently at this critical moment. To succeed and win your ideal job, you must stand out from the crowd and take a leap into the future by expressing your core concept, which includes what you want to be, your hobbies, passions, what values you want to bring to your work, and, most importantly, your talents. Every student must devote a significant amount of time and effort to prepare for this, from determining whether or not to pursue an MBA to passing the exam.
With our varied portfolio and the abilities that a management student learns in the program, the prospect of pursuing a career in business expands significantly. After completing the training, students can pursue careers in fields such as Data Analytics, Financial Engineering, Business Consulting, Financial Technology & Information Management, Internet Advertising & Distribution, Cloud Computing Services (CIS), Digital Commerce, Insurance Industry - which includes online banking services; IT / Sales Consulting, Mobile Apps Development, and Social Media marketing/social media sales tool. Our strategy is centered on assisting students in becoming educated professionals capable of leading large enterprises, where they can make a significant contribution to long-term success by supporting an enterprise's vision or goal. Their job should have an influence that extends beyond themselves and their immediate team members.
SAGE University has inked an agreement with Harvard Business School (Online), allowing students to improve their business and management skills for overall growth. We offer BBA Business Administration, Event Management with Media & Entertainment, Banking & Finance, and Information Technology Management. We offer Dual Specializations in MBA for Human Resources, Finance, Marketing, Event Management with Media & Entertainment, Banking & Finance, and Information Technology Management. SAGE University, Bhopal can assist you in obtaining the position you've always desired. You have access to an MBA program. Before enrolling in or even considering an MBA program, one should be informed of the program's benefits and pitfalls. You buy an MBA rather than pursue one. You enroll as a student at a high-priced business school. This is one of the most expensive business degrees.