With the New Education Policy, SAGE University is opening doors for better opportunities and global exposure
The Union Cabinet recently approved the New Education Policy, 2020 that is set to pave new paths for students for higher studies and getting global exposure. Collaborations with international universities and inviting foreign universities to set up campuses in India has been one of the major highlights. Borderless online education has already opened many doors for students and SAGE University has been one of the very few universities to work rigorously to provide the best in class educational support. It has created a modern educational system and is promoting innovations to cater to both academic and industry needs. .
SAGE University is moving forward in sync with NEP'20, bringing the highlights of the policy for the brighter future of its students. The University has been actively creating new tie-ups and MOUs to provide global exposure to students, focusing on skill-based and project-based learning. Introduced after a gap of 34 years, NEP'20 has the potential to change the future of education in India. The reforms in higher education include changes in the undergraduate degree that will be of either three or four years duration, with multiple exit options within this period. The students will be provided with appropriate certifications. PG programs will be for one or two years and they will be integrated into 5-year Bachelors/Master's.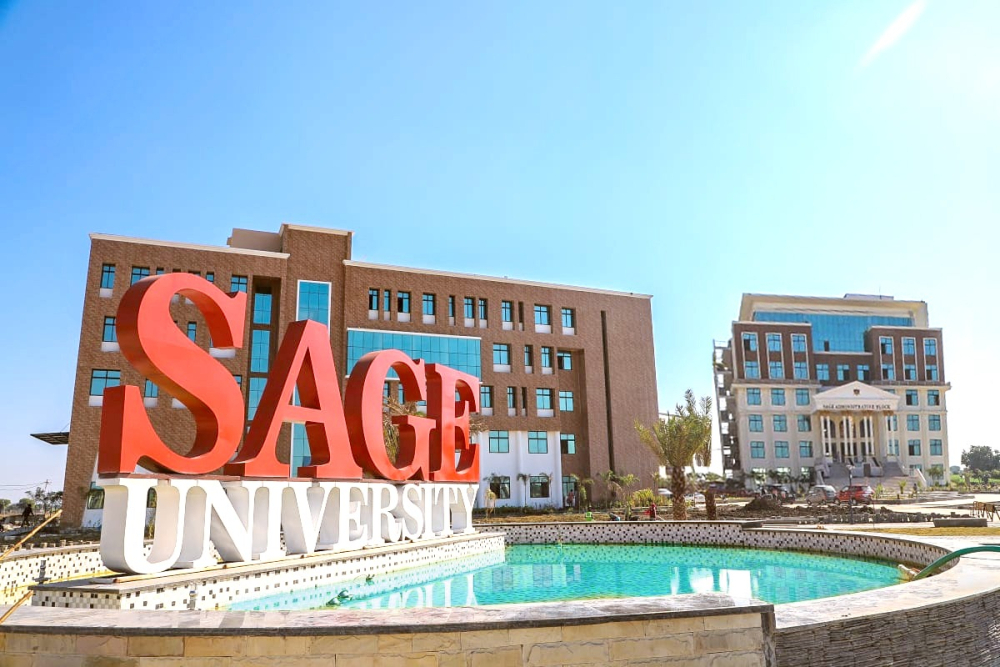 1. MOOC- Massive Open Online Courses
Students will get one of the best MOOCs to start their careers in the desired subject of specialisation as the University is offering an array of Massive Open Online Courses for career advancement. These courses will also open gates for seekers to learn from their peers around the world from a variety of subjects. This will help students to communicate and share ideas with students from different backgrounds easily.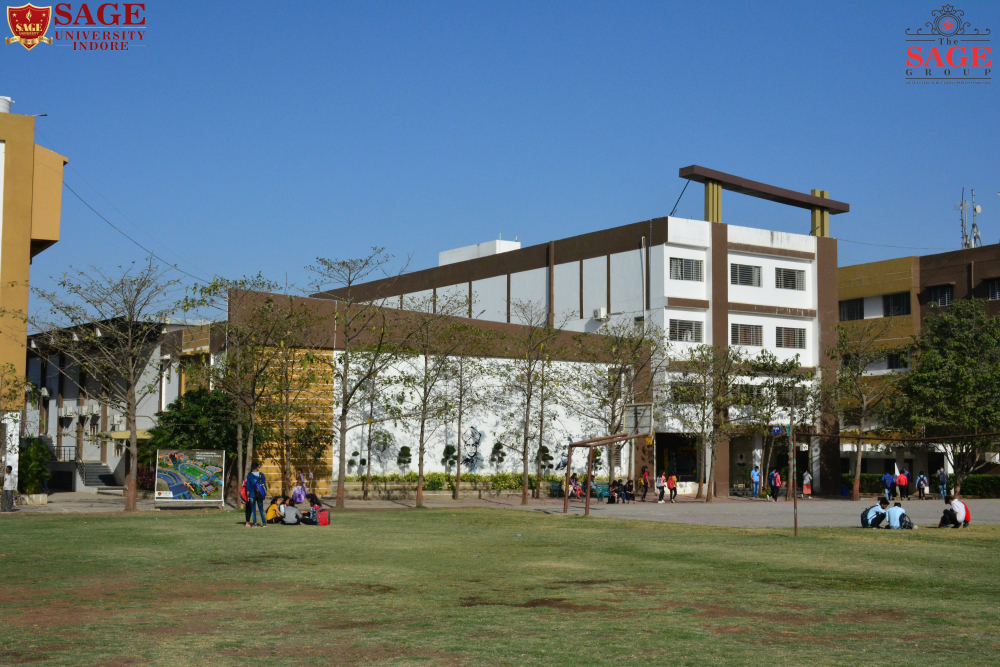 2. Open Skill Based Electives
SAGE University has continuously been working to fill the gap between academic education and industry requirements. To further help students, the university is opening electives for future job prospects. With the set of open electives, SAGE offers students to stay updated with the development of higher education. This interdisciplinary approach of learning elective courses by students of other departments will also bring learning awareness and job oriented benefits.

3. Generic Electives
The Generic Electives provides comprehensive education and the students can choose their preference from a pool of papers from various disciplines/subjects. The primary purpose of the Generic Elective course is to seek exposure to a new discipline/subject and to provide the students with an alternative option for masters or any further study.

4. Green Credits
Introduced for the first time in India, SAGE University Bhopal has introduced Green Credit System for students under which the university is giving a sapling to every student and every individual has to take care of it which will reward them with two credit points. This will help students grow beyond classrooms and learn more about the environment and it will also ensure student's greener future.
5. Physical Activity
Physical activity program includes a curriculum with transcendental meditation, yoga and sports. The university has inculcated physical activity program in the curriculum because it paved the path for a healthy, happy and fulfilling life. In today's time, being fit, both mentally and physically, is a must. With such a curriculum, SAGE is also empowering its students spiritually for their overall development.
6. Activity-Based Elective
With the introduction of the New Education Policy, SAGE is offering Performance-oriented Open Electives like Music, Fine Arts and Performing Arts that teach students to concentrate, improvise, work, and perform in front of a crowd. These creative OE options also help students to develop social, practical, and behavioural skills and can boost their confidence at the same time.

7. Foreign Language
The academic education, as well as the additional courses provided by the University, are not just restricted to textbook theories and lessons, but the university is going beyond by giving a competitive edge in career choices by making foreign language mandatory. Language skills can be a significant competitive advantage that sets someone apart from monolingual peers. Learning any foreign language will give students' career a global exposure. Also, knowing a foreign language other than the native language can be extremely beneficial.
There are numerous industry courses that will be added to the existing courses at SAGE like Wiley, Sunstone, Microfocus, TPCRA, Saylor.org, HUWAI, Tennessee Tech, Apple labs, and Red Hat Linux. These courses will help students understand the industry requirements better and will prepare students for future jobs. With NEP bringing hope and a broader direction to embrace education, SAGE University is taking every possible and positive step for the betterment of education and to shape a brighter future of students. For more information and admission details, click here.