Sage University: Providing Industry ready courses of International Standards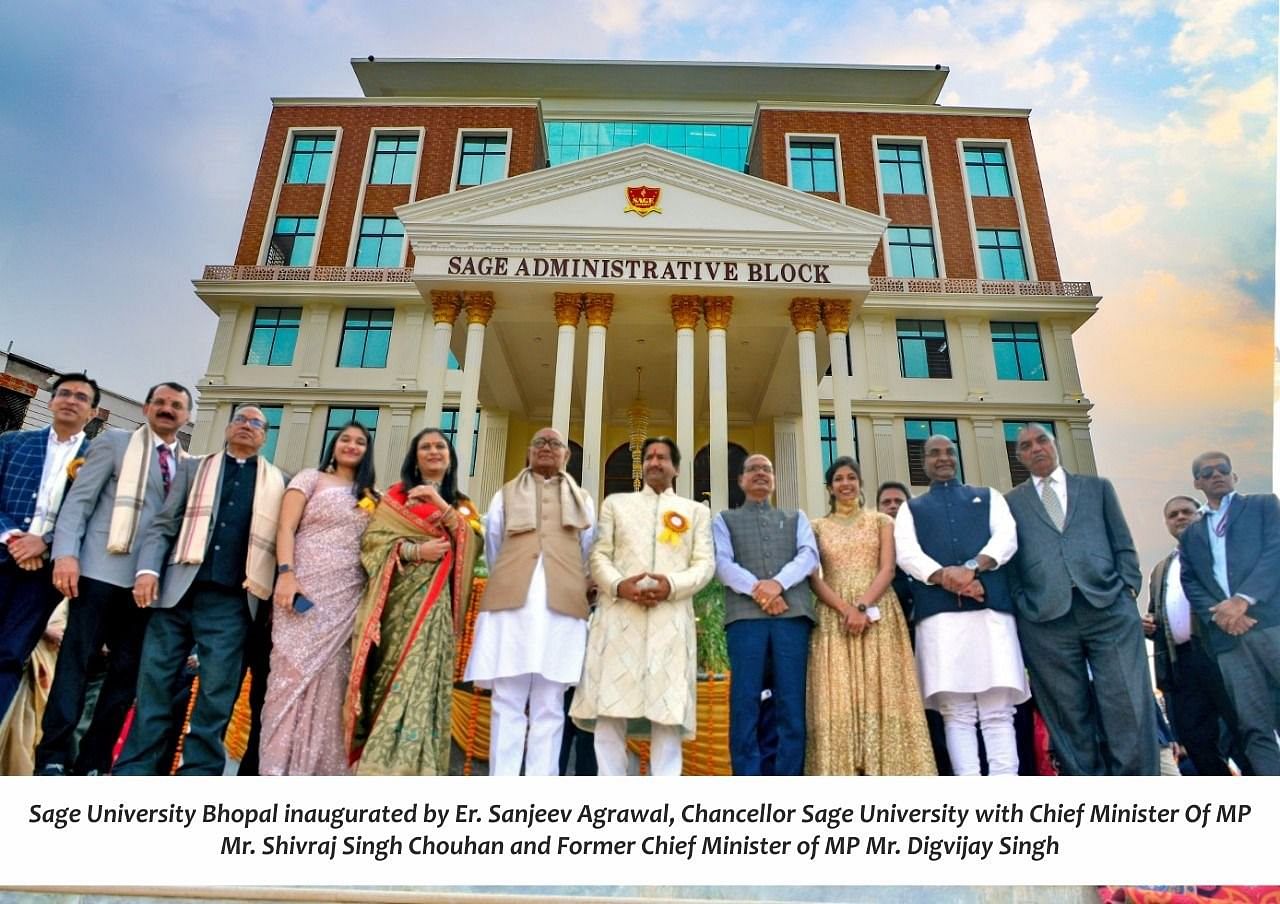 India is one of the world's fastest-growing economies, where there is no dearth of talent. Today, industries and trade are increasing rapidly, due to which economic reforms are being seen in many areas. But on the one hand, where the youth of the country are dreaming of moving forward, on the other hand, they are also facing problems due to the huge gap between the education and industry requirements being given in academics. The right guidance and a step taken in the right direction can bring many changes in the lives of the youth. Keeping this in mind, SAGE University, Bhopal & Indore has developed its academic model which reduces the gap between industry requirements and academic education.

The university is not only helping students to meet the needs of today's industry, but also encouraging them to make necessary changes to improve their future. For local, national, and global issues through higher education, SAGE University has created a research-based environment that aims to make youth aware of their responsibilities for a better future.
SAGE University, Bhopal and Indore – Developing Dreams into Reality

SAGE University offers many courses to their students to choose from according to their interests all over India such as Advanced Computing, Agriculture, Arts and Humanities, Architecture, Commerce, Design, Journalism and Mass Communication, Law and Legal Studies, Management Studies, Pharmaceutical Science, Biological Science, Computer Applications, Engineering, and Technology. In these courses, students are not only imparted academic knowledge, but they are also given the necessary practicality for the industry.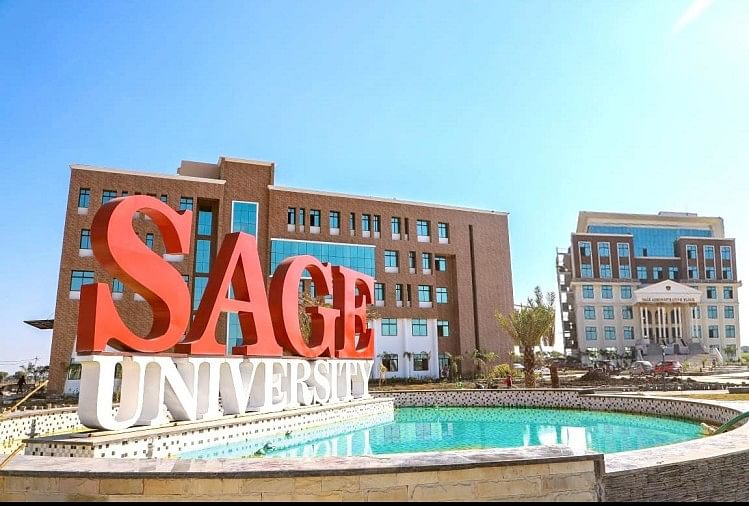 What Makes SAGE University, The Rising Sun of Education

Sage Group (Sage University) is committed to bridging the gap of quality education in India. To achieve the same, they come up with the first Commercial Plant Tissue culture lab in MP. It is Central India's first Drug designing lab and also the first university in MP equipped with Apple technologies in association with Apple INC and tie-ups are done to make students industry-ready. In a very short period, they achieved awards like the Top Private University of Central India, Most Innovative University of Central India, and the Leading Private University of Central India.

Dynamic Learning Environment

Classrooms, labs, and state-of-the-art equipment and educational infrastructure are essential for the learning environment. There are many shreds of evidence of improvement in students with dynamic infrastructure and high-quality facilities. Sage University is one of the leading universities in the country based on infrastructure.

It is equipped with modern facilities, smart classrooms, engineering labs, cafeterias, design studios, drawing studios and a well-equipped studio room for editing and post film making. Apart from this, every institute has a private auditorium in which their co-curricular activities like value added courses, conferences, workshops, FDPs, etc. run smoothly.

There is also a huge sports complex on the campus of SAGE University, Bhopal-Indore, where almost all the sports facilities are available. Keeping in mind the saying 'Healthy mind resides in a healthy body', SAGE University is committed to maintaining a balance between students' studies and sports.

From Passion to Profession

To prepare the students for any industry, it is very important to make them aware of the requirements of the industry while studying. For which SAGE University has established agreements with many big industries. The major objective of SAGE is to eliminate the difficulties of the industry while helping the students to understand the demand of today's time.

Till Dec 2019 300+ students are placed in top multinational companies like Tata Consultancy Services, IBM, Capgemini, Byju's, CEAT, Tech Mahindra, and TaskUs to name some. The average placement package of students in 2019 was 3.60Lakh per annum and the highest 12.50Lakh per annum. 70+ companies visited our campus till December 2019.

Providing Global Platform

SAGE University, Indore is part of the country's leading MNCs such as TCS, IBM, TUDIP, Systematrix, Smart Data, Appalto Electronics, Infoseptus, KD Services, Byzus, Lido Learning as well as large companies like Google, Apple, Tata Motors and HCL. It provides a chance to become. So far, more than 100 national level companies have visited the university and have been impressed by the education system of SAGE University. Many companies have even praised the education system in front of the media.

Apart from this, the University has signed MOUs with more than 50 renowned educational and non-academic institutions, which aims to provide skill-based education and employment opportunities to the students here. Many well-known celebrities are also associated with the university. These successful individuals in their field keep guiding our students and students continue to learn the tricks of success from their experience.

SAGE Social Support Program

In the period of lockdown, the university has started the SAGE Social support Program, under which a special discount of up to 25% will be given to every M.P Domicile student who is seeking admission to the university, whose information is available on www.sageuniversity.edu.in

Legacy of SAGE Group

The humble beginnings of The Sage group started 4 decades back, in the year 1983 in real estate business, soon to overcome the gap between quality education and empowerment in the year 2003 SIRT (Sagar Institute of Research and Technology), the first educational institute of SAGE Group was established. The founder of SAGE Group, Mr. Sanjeev Agrawal, opened a new engineering college and gave the youth a new platform to prove themselves. Today more than 150 courses are taught in SIRT and more than 18000+ students are currently studying in campus and 50,000+ proud alumni. The SAGE group then laid the foundation of many more colleges such as SIRT-S (Sagar Institute of Research Technology and Science), SIRT-E (Sagar Institute of Research Technology - Excellence), SIRT Pharmacy and SIRTS Pharmacy.

SAGE University is working rigorously to provide the best-in-class educational and academic support to create a new educational system and promoting innovations to make India "Vishva Guru and Atmanirbhar".

Disclaimer: Content Produced by SAGE University
source : https://timesofindia.indiatimes.com/home/education/news/sage-university-providing-industry-ready-courses-of-international-standards/articleshow/76543319.cms