SAGE University - A pioneer in education from the Indian heartland attracting talent from all over the world
In the past couple of decades, there's been a visible uptick in the number of people favouring private universities across the country. With an improved focus on education, great academic professionals and a successful rate of placement records, these universities have now made a name for themselves. Rather than being a haven for the students to rely on as a fallback, private universities are being preferred by many students. One such example is a university from the heartland of India, SAGE University. Even during this tumultuous year, where students from across the country have faced friction of varying degrees, SAGE University has continued to encourage them to enroll for virtual admissions and career counselling sessions hosted by them—thereby assisting them in charting their career paths.
Students from all over the world prefer the gold standard set by the university. With a bunch of new courses and an industry-based approach to education, SAGE university has a 'Smart Education' strategy and what complements it is the best-in-class infrastructure. SAGE University is known for its academic curriculum and education standard in Madhya Pradesh and is regarded as one of the Top Universities in India. In fact, the university has been preferred by students of national & international talent in sports & other fields.
Attracting students of national/international talent
For instance, Falgun Jadhav - a national level volleyball player & a recipient of silver medal in the State Level Kabaddi Championship (TGFI) kickstarted his academic innings at SAGE. He will be pursuing BBA in Financial Management. Another sports star, Radhika Rathore has chosen SAGE University to be her alma mater. Rathore who will be studying BA in Psychology is an international squash player & has played SRFI Senior National Squash Championship, 2020. But not just India, SAGE has attached students from the world over, like Mubashira Mukkaram who hails from Saudia Arabia. At SAGE, she will be studying one of their unique courses - BBA in Aviation.

Career-oriented courses at SAGE
SAGE University has continuously been working to fill the gap between academic education and industry requirements. To further help students, the university is opening electives for future job prospects. With the set of open electives, SAGE offers students to stay updated with the development of higher education. This interdisciplinary approach of learning elective courses by students of other departments will also bring learning awareness and job oriented benefits.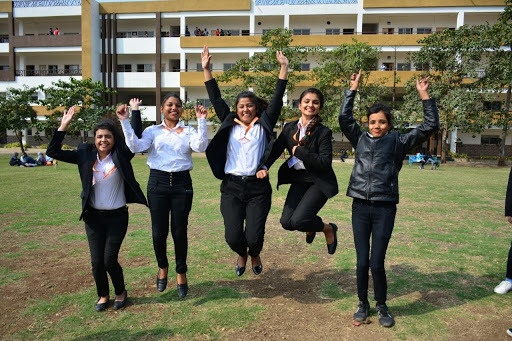 Career-oriented courses at SAGE
Being one of the top universities in central India, SAGE provides a lot of courses for students to choose from. Students can select according to their interests, preferences and needs. Courses like Journalism & Mass Communication, Law & Legal Studies, Architecture, Commerce, Design, Advanced Computing, Agriculture, Arts & Humanities, Management Studies, Pharmaceutical Sciences, Biological Science, Computer Applications, Engineering & Technology (SIRT) have opened a whole new pathway for the students to explore their true passions. The courses are designed to help students perform well in various areas of life.
" I recently joined 2020 MBA Batch, I opted for Harvard Business Online for Business analytics course which is a cutting edge technology course that will definitely give me advantage to move forward in my career. Thanks a lot to Sage University for giving us this golden opportunity for introducing us with HBS online and also for giving us financial assistance through different scholarship programmes. " - Milind, student at Sage University

Thrive for excellence - An exclusive Advisory Board
One of the factors that make SAGE University stand out from the crowd is their experienced and versatile advisory board. From Swami Anubhavanand Saraswati, famously known as the "Happy Guru" to Life Management Guru Pandit Vijay Shankar Mehta to seasoned journalist N Raghuraman to revolutionary entrepreneur, motivational speaker & leadership consultant Dr. Vivek Bindra, from virtuoso Prof. (Dr.) Ajayan Vinu from University of Newcastle, Australia to adept Prof. (Dr.) Sushila Krishnaswamy Chang from University of Bordeaux, France, and many more notable names guiding SAGE university to new levels of success.
Unique approach to education
SAGE University has a unique approach to education. With the multidisciplinary method of learning for all its institutes, students who join SAGE get in-depth knowledge about the courses they study. Students get an opportunity to solve complex problems that only a multidisciplinary curriculum can provide. Having such an approach to education prepares the students to sharpen their cognitive abilities. This way, students can recognise their true potential. SAGE University prepares students for the industry they want to succeed in and makes them global citizens.
Placements
One of the many things that worries a student, after the completion of a course, is usually placements. With SAGE University, a student gets an opportunity to sit for an interview with some top companies. The university claims that some of the top multinational companies have picked up students from the campus are TCS, IBM, Capgemini, Tudip, Systematrix, Smart Data, Appalto Electronics, InfoPret Intellectus, KD Services, DigiWallet to name a few. Apart from this, there is a global tie-up with many big companies like Google, Apple, Manage, TATA Motors, Ilead and HCL that can assist a student in charting a credible career path in this fast-changing business world.
SAGE University has a qualified team for placement and training to help students hone their skills. They conduct mock campus placements and GD (Group Discussion) / PI (Personal Interview) sessions for the students equipping them with industry-relevant and globally recognised professional qualification and an opportunity to work any anywhere in the world.
About SAGE University
SAGE University Indore is a part of the prestigious Sage Group and was launched in 2017 with the sole mission of becoming the center for excellence in providing outcome-based education by integrating value-based education and internationally recognized pedagogy. The group has been in the education domain since the last 17 years. We have over 15,000 students and had 50,000+ alumni who are serving the nation in various public and private organizations. We are carving young minds into skilled professionals as our vision is to transform passion into profession.